Technologies
GHSP drives value in solving the user experience with rapid transformation of intelligent electronic controls.
We focus our automotive solutions in three principle system applications: driver controls, smart powertrain and electronic controls.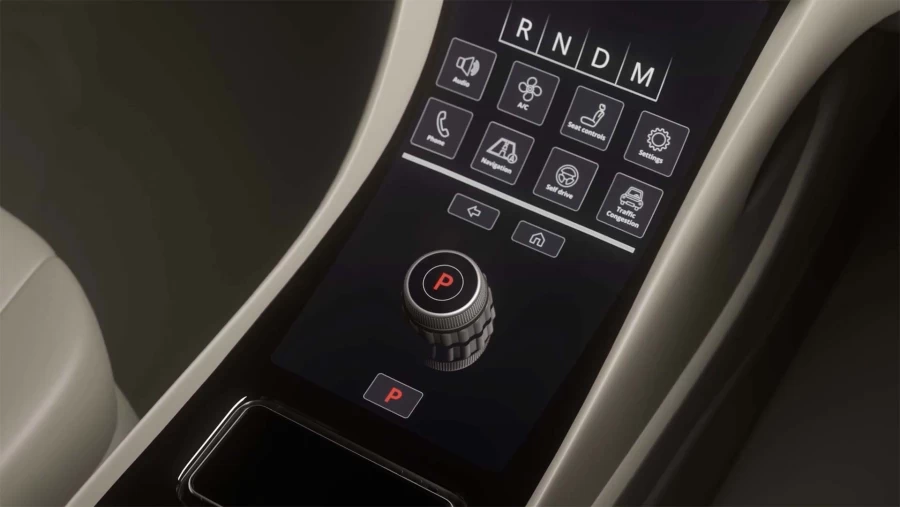 Capabilities
Our technologies are featured in some of the most sophisticated vehicles, premium appliances and controls-driven products.

Driver Controls
We are a global leader in vehicle shift systems and driver controls.

Smart Powertrain
Innovative integration of electronic controls, motors, and oil and water pump elements in a "CORE-Plus" technology configuration.

Electronic Controls
Our mechatronic solutions are integrated as part of machine control, human machine interface and connectivity solutions.
Mechanics
Complex Mechanisms
Sealed Electronics
Modules
Decorative Surfaces
Industrial Design
Design
Leather Work
Painting / Plating
Graphic Indicators
In-Mold Decoration
Electronics
Connected Electronics
Electronic Actuation
Sensing
Illumination
Software
Embedded Systems
Network Communication
GUI Graphics Interfaces
Cybersecurity
Systems
Driver Controls
Display Modules
Electronic Pumps
Rotational / Linear Actuators