Careers
We're a culture of integrity and respect. We live by four values that are a part of everything we do:
Earn Trust
Learn By Doing
Work Together
Steward Our Legacy

01
Earn Trust
GHSP is a partnership of people who are owners, customers, employees, suppliers, and members of the communities in which we work. It is essential that we personally earn the trust of each stakeholder through honesty, integrity and commitment.

02
Learn By Doing
GHSP grows through a bias toward action.
We look at every experience as a learning opportunity. We expect all team members to be curious and continuously learn and grow, seek out new challenges and take calculated risks in pursuit of our vision and goals.

03
Work Together
There are several thousand GHSP team members and only one vision. Each member of the team knows they are part of a team. We win or lose together as a team. This requires us to embrace a diversity of thinking and respect the unique contribution of our global teammates. We strive to have an environment free of fear, where healthy conflict leads to better solutions, where what's right matters more than who's right.

04
Steward Our Legacy
Nearly 100 years ago three gentlemen started a business in Grand Haven, Michigan. Today it is our responsibility to preserve the legacy of our founders and continuously reinvent the business for the next generation. This legacy is a personal responsibility for health, safety, and our environment. It is learning and challenge that leads to innovation in process and product. It is growth that respects the interdependency of the long term needs of all stakeholders.
These simple, yet powerful ideas form the foundation of a work environment in which people are recognized for their work and they can continue to learn and grow.
Joining the GHSP team also means that you are joining a growing, global company. People can develop and grow here in a strong team environment where creativity and innovation are woven into the fabric of everyday life and work. Great people and great teams produce great outcomes for our customers and the communities where we do business.
Careers
Current Openings
GHSP has been successful because of our culture of collaboration, where every employee's contributions to the company are valued and respected.
It's your move. Take the next step and apply now if a career at GHSP sounds like an investment you want to make for your future.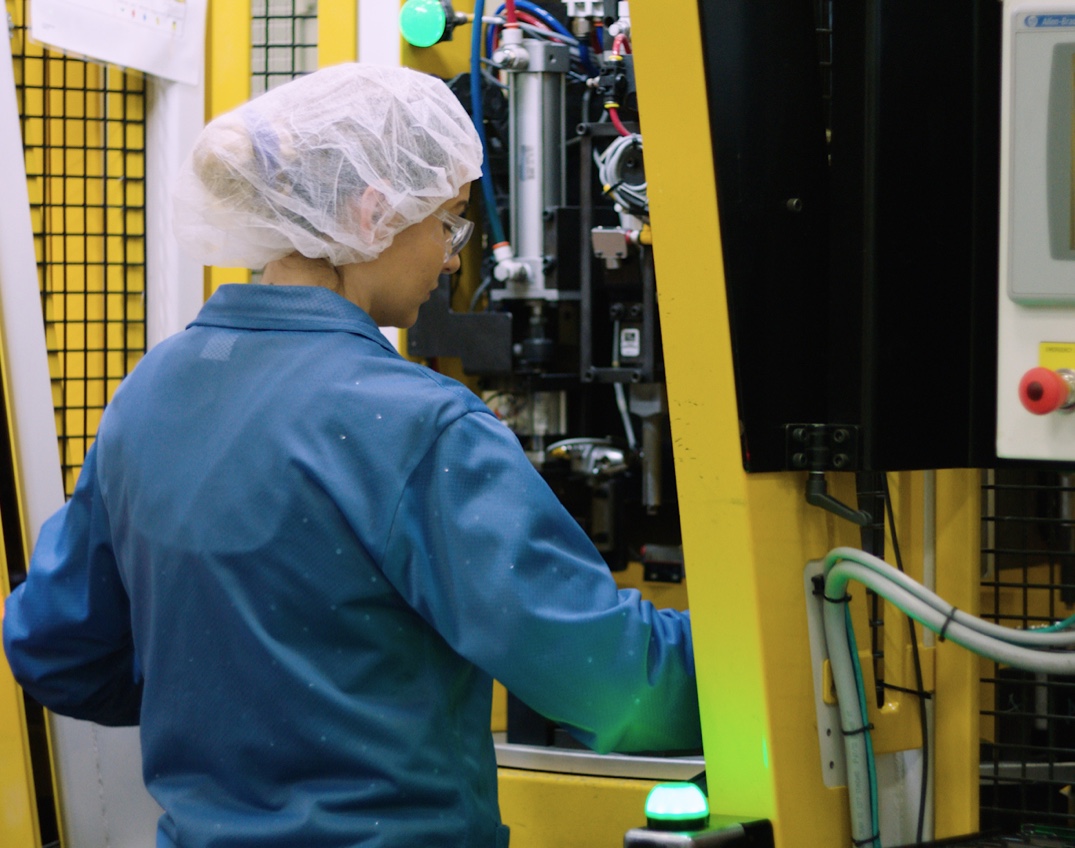 Internships
Opportunities
Internships are a great way to add practical skills and experience to your education.
Our interns become an integral part of our team, working with real-world challenges and technologies under the leadership of industry experts.
Some interns stay with us through their academic programs and return after graduation to start full-time careers at GHSP, while others use their experiences to explore opportunities in the industry. Whatever may come, we are excited to have you join our team.
To see a list of current internship opportunities and to apply, visit us via Handshake.